MEDIA COVERAGE - 2016 AUSTRALIAN TITLES
The Nationals received coverage from quite a few of the local newspapers and TV channels.  Col Patterson and the rest of the Sandy Hook committee have done a great job in getting the local media to promote the event and ski racing in general.
Click on these links to access:
Bundaberg News Mail photographs
Bundaberg News Mail photographs 8 Jan
7 Local News Wide Bay - Oct 2015
7 Local News Wide Bay video - 6 January 2016
7 Local News Wide Bay Sport Segment - 8 January 2016 (3rd story)
FULL FINAL RESULTS - 2016 AUSTRALIAN SPEED AND MARATHON CHAMPIONSHIPS
Full results for the 3 days of racing - click here
DAY 3 - 2016 AUSTRALIAN SPEED AND MARATHON CHAMPIONSHIPS
Today was the third and final day of the Aussie Titles, the racing was tough as there was a bit more breeze today and competitors hungry to claim an Australian Title, particularly in the Open Men's race which was first up and then throughout the engine classes.  Unfortunately we had a couple of the boats stop with mechanical issues throughout the day, but some were able to get back on the water which was fantastic to see.
Results for races 17 to 22 - click here
DAY 2 - 2016 AUSTRALIAN SPEED AND MARATHON CHAMPIONSHIPS
A second day of fantastic weather and great water conditions at Sandy Hook, Bundaberg.
Racing ran smoothly with the full schedule completed as well as Race 9 from yesterday, with all finished by mid afternoon.
Looking forward to an exciting final day of racing tomorrow, commencing with Open Men's and then followed by the various engine class categories.
Results for races 9-16 - click here
DAY 1 - 2016 AUSTRALIAN SPEED AND MARATHON CHAMPIONSHIPS
After some less than pleasant, rainy weather earlier this week, the first day of the Nationals saw sunny hot Queensland weather, much to everyone's relief I'm sure!
Races 1 through 8 race were completed with race 9 postponed until Thursday morning due to safety.
Results for races 1 to 8 - click here
FURTHER UPDATES - AUSTRALIAN TITLES 3/1/16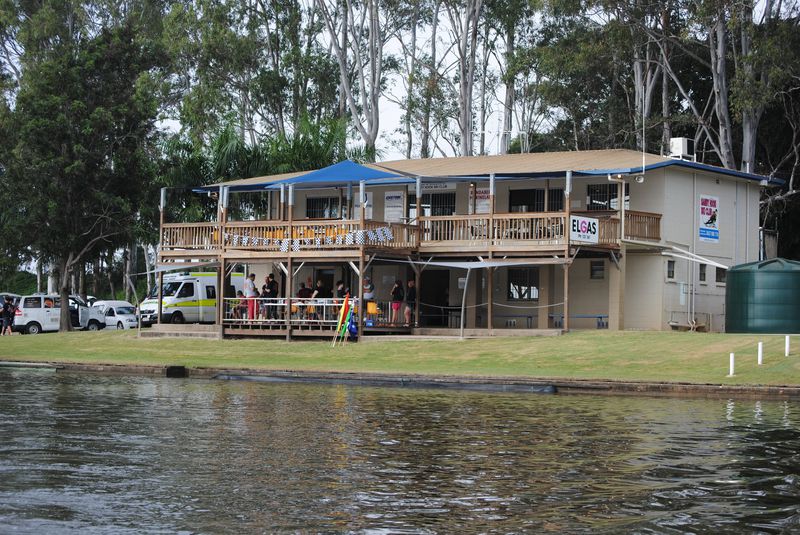 Just a few updates regarding the Nationals.
Firstly, a thankyou and acknowledgement to our generous sponsors for the 2016 Australian Speed and Marathon Championships.  Majority of these sponsors are locally based in Bundaberg so if you get a chance to support them, please do as they have greatly assisted us in the hosting of this event
Redline Automotive
SeaJay Boats
Seale's RV Centre
Wessel Petroleum
Murchie Construction
Shoesteel
Gin Gin Auto
Sunfam
Vanderfield
Spotted Dog Tavern
Macadamias Australia
Bundaberg Physiotherapy
Flexco Tasman Warajay
BTC Plumbing
Matt Farrell Electrical
Tattersalls Hotel
Synergy
East Coast Truck Sales
Bundaberg Marineland
 Venue
Address for the venue is 1 Branyan Drive, Bundaberg. 
Map showing directions from centre of Bundaberg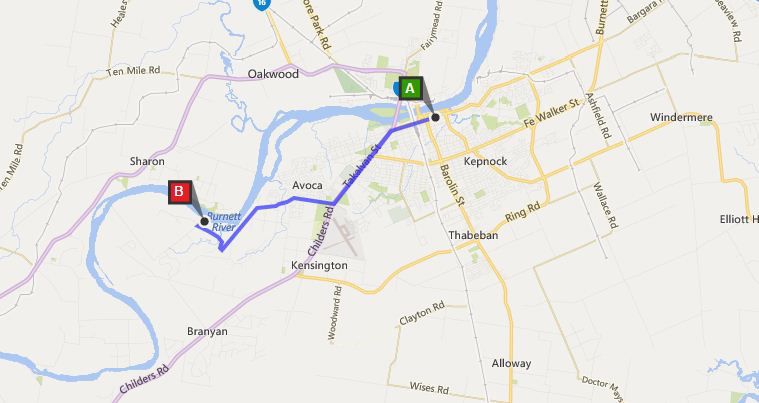 Map - Branyan Drive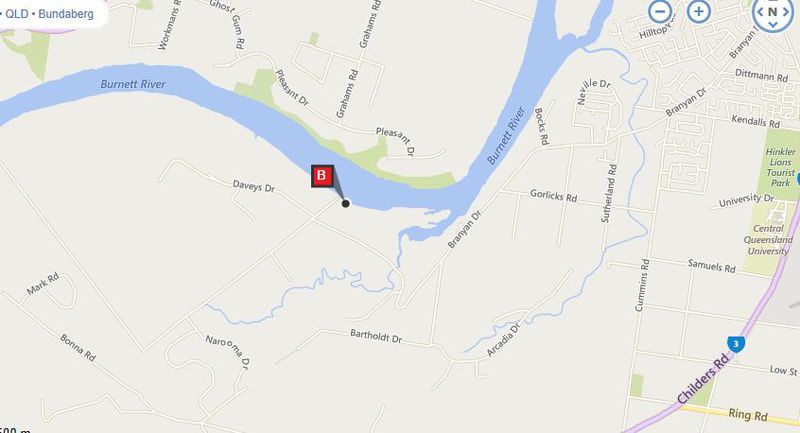 Course
Will be finalised and ready for a practice lap by mid Tuesday afternoon. We encourage all crews to do a lap and familiarise themselves with the course please prior to briefing.
Driver and observer briefing
Will be held at the clubhouse (on site at the venue) at 5pm on Tuesday afternoon. If you will not have arrived by this time, can you please advise us so we can arrange to brief you separately
Marathon briefing
Will be Wednesday morning 7.30am at the venue
Draw
The Nationals program of events and race draw will be distributed from Tuesday afternoon
Boat levies and SRA competitor levies
Will be collected Wednesday morning prior to the start of the first race for those that haven't yet been paid. Please bring with you to breathtesting.
Breathtesting and skier helmet checks
Will commence at 7.30 am each day until the commencement of the first race of the day.  BRING YOUR I.D.
ATM facilities
Please note that there is no ATM or EFTPOS facilities at the Sandy Hook venue. Cash only for canteen and bar.
Canteen and Bar
Will be open during the titles, with a fantastic variety of food, drinks, snacks and alcohol (for the spectators!). The view from the upstairs deck of the club house is great for watching the racing.
Any questions, please get in touch with the following people:
Colin Patterson - 0418 154 241
Darren Apps - 0409 891 108
Peta Smail - 0409 740 060
See you all then!
NATIONALS PRESENTATIONS/ SOCIAL FUNCTIONS
The Sandy Hook Ski Club have advised that there daily presentations on Wednesday and Thursday of racing at the clubhouse and the main presentation following Friday's racing (venue TBC after entries close).
On Wednesday evening there will a BBQ dinner available at the clubhouse as well as the bar, for everyone to have a chance to catch up after the first day of racing.  There will be competitor lucky door prizes drawn (but you have to be present to win) for BP fuel vouchers and also dinner vouchers for local restaurant Grunske's by the River.
On Thursday, the Bundy locals recommend dinner at Grunske's by the River to sample some of the amazing Queensland seafood on offer.
http://www.grunskesbytheriver.com.au/restaurant.html
Once entries close and our numbers are confirmed, the venue will be advised for the main presentation on Friday night. 
ACCOMMODATION UPDATE - BUNDABERG
For those who haven't booked accommodation as yet, the CHALET MOTOR INN (07 4152 9922)  and BEST WESTERN BUNDABERG MOTOR INN (07 4152 5011) are offering a 10% discount on accommodation if you mention the AUSSIE TITLES!  These motels are side by side and located close to the centre of Bundaberg.  Definitely a good option for those wanting to be close to town and not requiring a lot of extra boat parking.
http://www.chaletmotorinn.com.au/
https://www.bestwestern.com.au/bundaberg/hotels/best-western-bundaberg-city-motor-inn/
UPDATE TO AUS TITLES FORMAT
Format has been updated to include the new class this season - Unlimited - Naturally Aspirated
The updated format is available here
IMPORTANT - CHANGE OF RULE FOR ENGINE CLASS ENTRIES
SRA have made a change to the entry allowances for the upcoming Australian Titles. Skiers may now enter 2 engine class races as well as marathon, age class (1 only for correct age), social and open.
Please see the attached update from SRA - click here
RACE SCHEDULE AND ENTRY FORMS
Forms and information now available for the upcoming Nationals in Bundaberg
Race schedule - click here
Entry form - click here
Entries are due by Wednesday 16 December and are to be emailed to srqentries@hotmail.com
Our website provider has advised if you have issues seeing these attachments, that your device might require an update to a more recent PDF viewer.
2016 AUSTRALIAN TITLES - 6-10 JANUARY 2016, BUNDABERG
Ski Racing Queensland, in partnership with the Sandy Hook Ski Club will be hosting the 2016 Australian Titles.
This page will be updated with information about the event as it comes to hand.
In relation to accommodation, the following venues so far have offered a 10% discount if you tell them that you are attending the Nationals. Further accommodation information will be posted shortly.
Big 4 Cane Village Holiday Park
94 Twyford Street , Avoca Qld 4670
Phone : 07 4155 1022
Or the Tropical Gardens Motor Inn
To make the most of your time in Queensland, Bundaberg can offer some great tourist attractions, "The Bundaberg Rum Distillery", "MonRepos turtle rookery", flights to "Lady Elliot Island", Bert Hinkler house, "Hall of aviation", "The Barrel" near the famous Bundy brewed drinks. And lots more.
We look forward seeing you in January!